Arctic Bar
Enjoy a selection of festive drinks and entertainment at Manchester's 'coolest' bar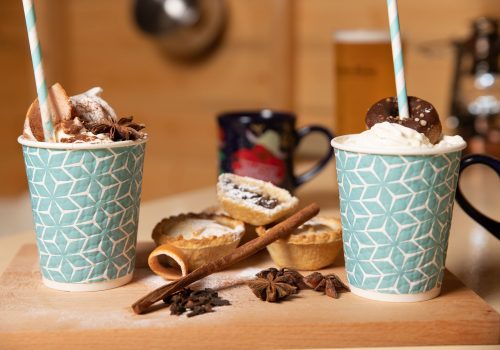 In the heart of the city and surrounded by mystical woodland, the Arctic Bar in Cathedral Gardens is the perfect place for a much needed pick-me-up after a long day Christmas shopping.
With festive decorations, rich wooden furniture, speciality cocktails and tonnes of good beer the Arctic Bar has what it takes to make the perfect hide-away during those dark winter nights in Manchester. When it comes to winter bars, there's nothing better than a boozy hot toddy surrounded by twinkling Christmassy lights. With non-alcoholic specials for young and old and foaming hot chocolate with sticky marshmallows, the Arctic Bar has something for everyone.
So, from a kiss under the mistletoe on the perfect first date, to a Christmas family get-together to a full-blown staff Christmas night out, the Arctic Bar in Manchester's Ice Village is the place to be!
Head for the giant polar bear sculpture on Cathedral Gardens for drinks and fun in an arctic-themed environment.
The Arctic Bar is located outside, at the centre of the Ice Village (not inside the Ice Cavern) and is open everyday from 11am-9pm.