Arctic Huts
A festive space to relax with friends and family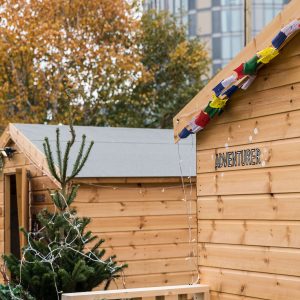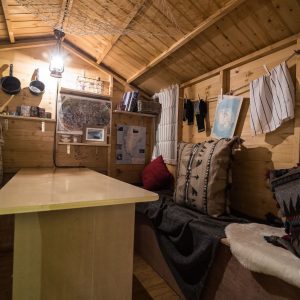 Make a special corner of Manchester's Cathedral Gardens feel like home this Christmas. Book your very own private Arctic Hut for a festive celebration in the company of friends and family. Arctic Hut Bookings give you exclusive access to your own personal wooden hut (sits up to 8) for two hours. Your party can enjoy an exclusive experience right at the heart of the Ice Village with a cosy cabin, protected from the festive weather outside. Arctic Hut bookings include the following:
£60 spend behind the bar for you and your party.
Heated private hut for groups of up to eight.
Four uniquely decorated huts, each celebrating a different Arctic explorer.
Staff to welcome you and accommodate your party (please email with any special requests in advance)
The Arctic Huts are situated outside our three ticketed attractions. An Arctic Hut booking does not include access to the Ice Cavern.
Not suitable for wheelchair users.