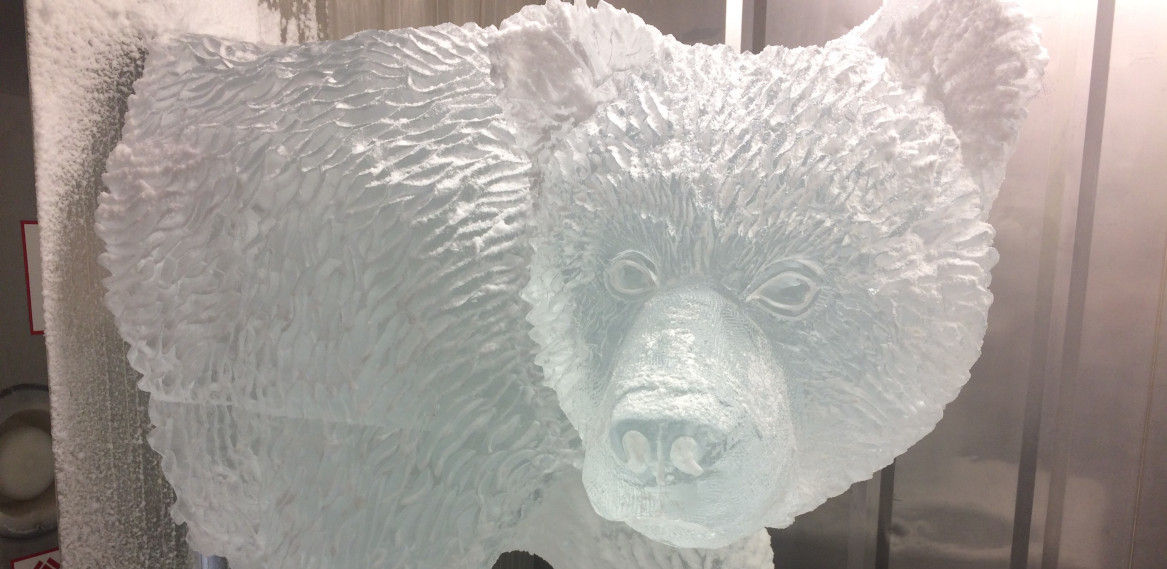 Creating animal sculptures for Ice Village
A realm of Arctic exploration and Christmas cheer are coming to the Ice Village. Our sculptors have been hard at work creating lifelike Arctic animals like polar bears, Arctic foxes and winter birds; their attention to detail is astounding. It took our sculptor Nick eight hours to make this bear and he was even able to create the look of fur.
Nick was inspired to get into ice sculpting after building a Buzz Lightyear snowman one winter for his son. Hamilton Ice Sculptors saw his snowman after the picture went viral on social media and invited him down to try his hand at ice sculpting. The rest, as they say, is history.
There will be many fantastic animal figures in the Ice Village so keep an eye out for your favourites!