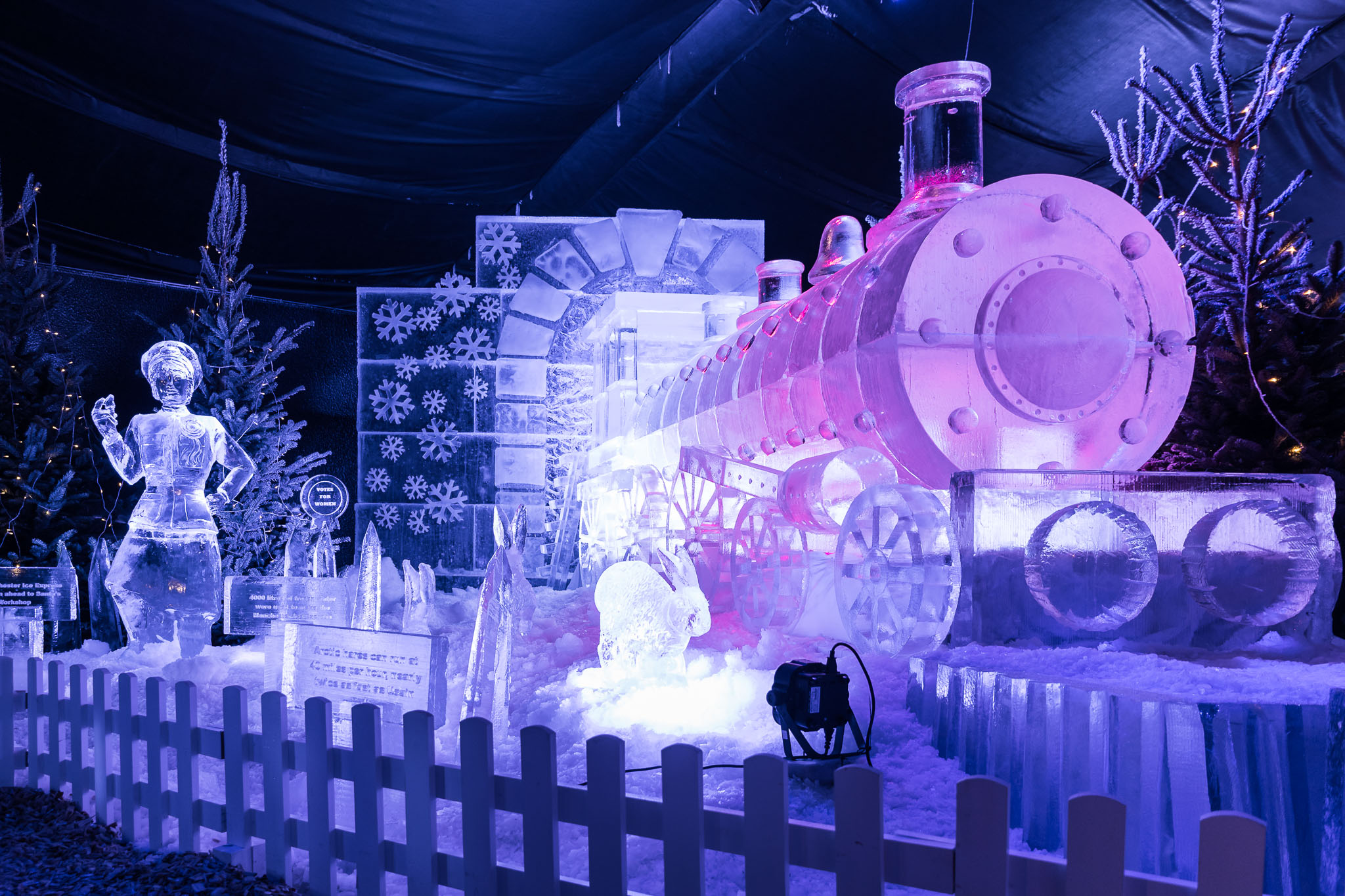 Ice Village Manchester 2018 now open!
Britain's first ever Ice Village in Manchester's Cathedral Gardens is now officially open to the public. The icy domain received its formal opening on Friday (November 9) with a special opening ceremony attended by Councillor Patrick Karney and former Corrie stars Les Dennis and Connor McIntyre.
Making its debut in the heart of Manchester's city centre, the Ice Village features an Ice Cavern richly decorated with enchanting ice sculptures, an Arctic Bar, Ice Rink and Santa's Grotto. The Ice Cavern has been a star attraction and already welcomed thousands of guests from across the country over its opening weekend.
Ice Village 2018 tickets are available to purchase now with discounts for families, children under 16, seniors, the registered disabled, students and groups of 15 or more. You can purchase tickets online or from the Ice Village box office, located at the entrance of the Ice Village, which is open everyday from 11am-9pm.
The Ice Village elves have spent nearly five months sculpting figures from the 250 tonnes of crystal clear ice required to build the kingdom of frozen sculptures. Wander through the North Pole tundra and arrive in the Santa's toy workshop to witness a world of polar bears, huskies and elves.
Also within the Ice Cavern is the Ice Bar, carved from frozen barrels and fixtures, it's a chilled spot for cocktails, hot chocolate, and other festive drinks.
Outside the Ice Cavern, the festive Ice Village is a hive of day-round activity. Sample from an exotic cocktail menu at the Arctic Bar or escape inside one of four bijou explorer shacks offer groups of up to eight a private experience at the heart of the Ice Village setting.