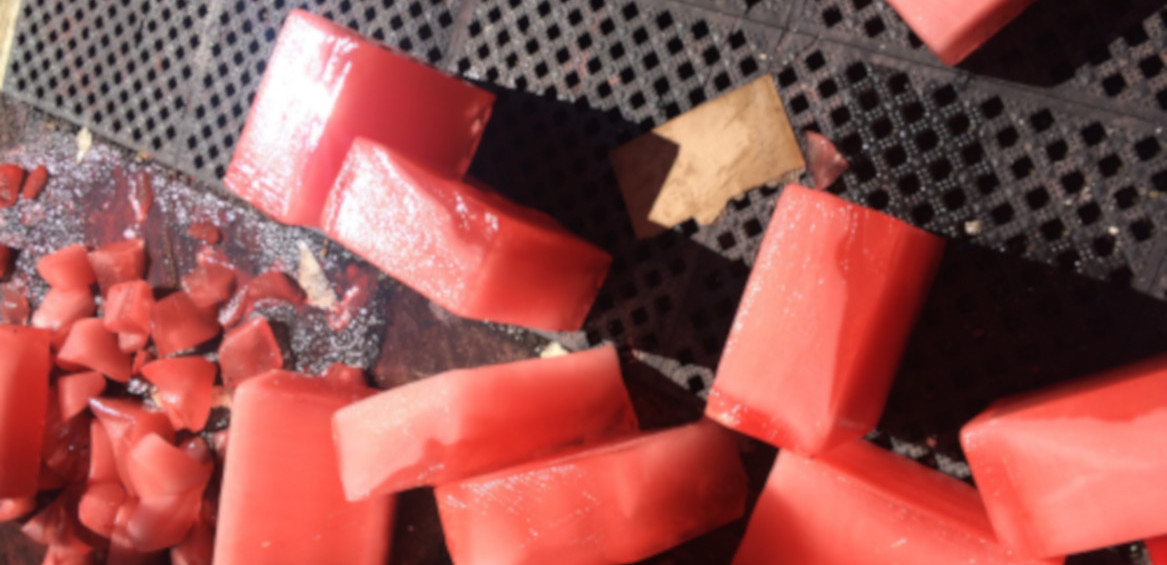 Look out for red ice at Ice Village
We've had a delivery of red ice to the studio and the team have some amazing things planned for it. From Rudolph's red nose to red breasted robins, our sculptors are capable of it all!
Coloured ice is a fun way to diversify our sculpting and really allows our team to push the creative boundaries further. Imported all the way from Belgium in large blocks, this vibrant ice is dyed with food colouring and would you believe it – milk!
Try making coloured ice at home with an ice tray, a few drops of food colouring and some water, the colour combinations are endless. Look out for red ice dotted around the Ice Village from November.