A frozen Ice Realm of beasts and fairytale delights
This year's Ice Cavern transports visitors to an even more fantastical domain: a distant realm of ice and snow, inhabited by legendary ice beasts including a unicorn, a griffin, and a massive dragon bathed in fire-red light. These mythical creatures guard the entrance to a frozen castle, its battlements and turrets all built from solid blocks of ice. Once inside the castle's ice-block walls, enjoy a royal encounter!
See the sculptures up close
The Ice Cavern is an interactive experience – you can touch the ice, sit in Ice Regal carriage, take a selfie 'trapped' in an ice block and battle with the HUGE ice dragon.
Perfect for children, students and adults alike, the Ice Cavern is full of exciting mythical creatures and is a magical realm for all to enjoy.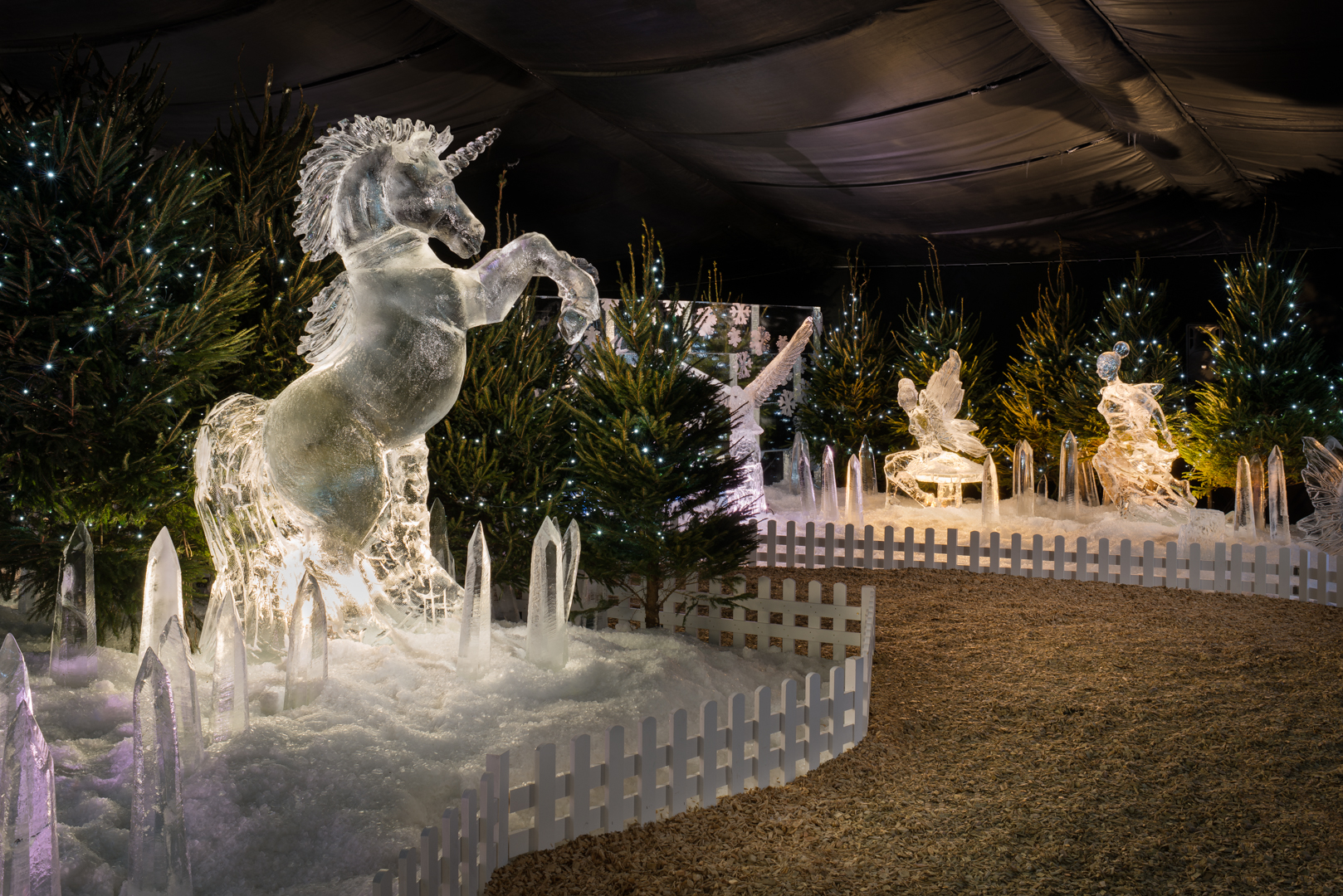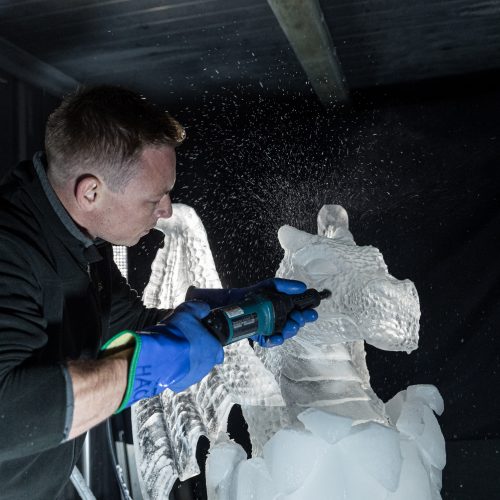 Ice Cavern tickets on sale now!